HR Management System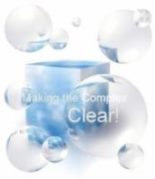 Get the latest payroll applications for online or offline deploying with s. HR & Payroll Mangement Integrated system (HRMS). The complecated system make it easy to end user for assigning job, attendance, leave as well as performance issue. Generating automation salary process base on attendance, leave, roster duty, etc.

Currently human resource management systems encompass:

Payroll
Time and attendance
Performance appraisal
Benefits administration
HR management information system
Performance record
Employee self-service
Scheduling
Leave management
Attendance Board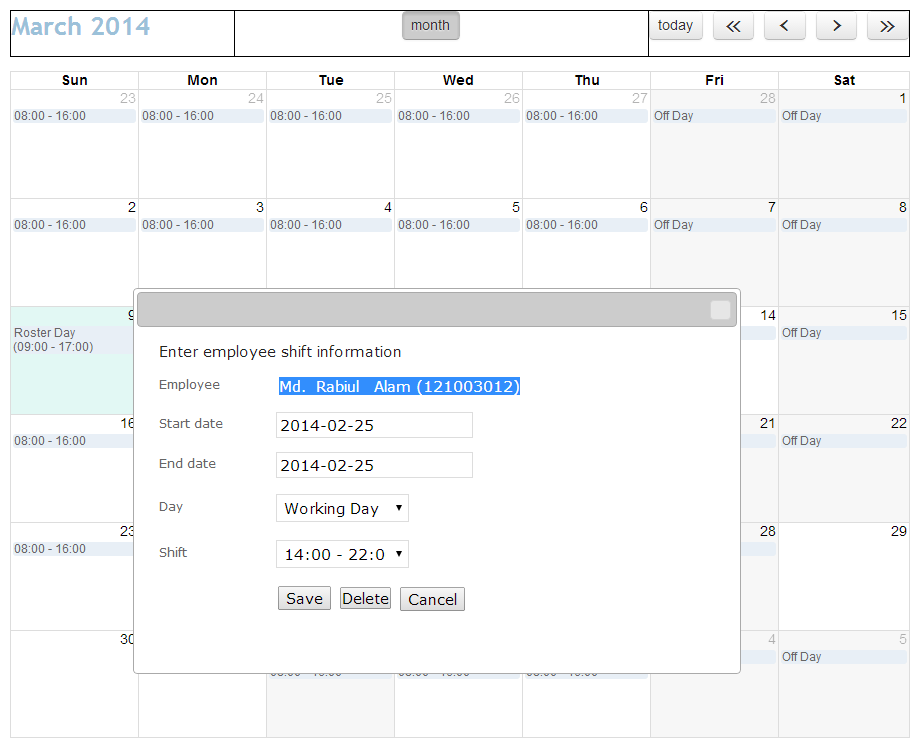 Assign schedule for employee by calander. It is easy to manage and view for employee attendance, offday, leave, roster duty and other activities.
The payroll module automates the pay process by gathering data on employee time and attendance, calculating various deductions and taxes, and generating periodic pay cheques and employee tax reports. Data is generally fed from the human resources and time keeping modules to calculate automatic deposit and manual cheque writing capabilities. This module can encompass all employee-related transactions as well as integrate with existing financial management systems. Cost analysis and efficiency metrics are the primary functions. The benefits administration module provides a system for organizations to administer and track employee participation in benefits programs. These typically encompass insurance, compensation, profit sharing and retirement. The HR management module is a component covering many other HR aspects from application to retirement. The system records basic demographic and address data, selection, training and development, capabilities and skills management, compensation planning records and other related activities. Leading edge systems provide the ability to "read" applications and enter relevant data to applicable database fields, notify employers and provide position management and position control. Human resource management function involves the recruitment, placement, evaluation, compensation and development of the employees of an organization. Initially, businesses used computer based information systems to: produce pay checks and payroll reports; maintain personnel records; pursue talent management.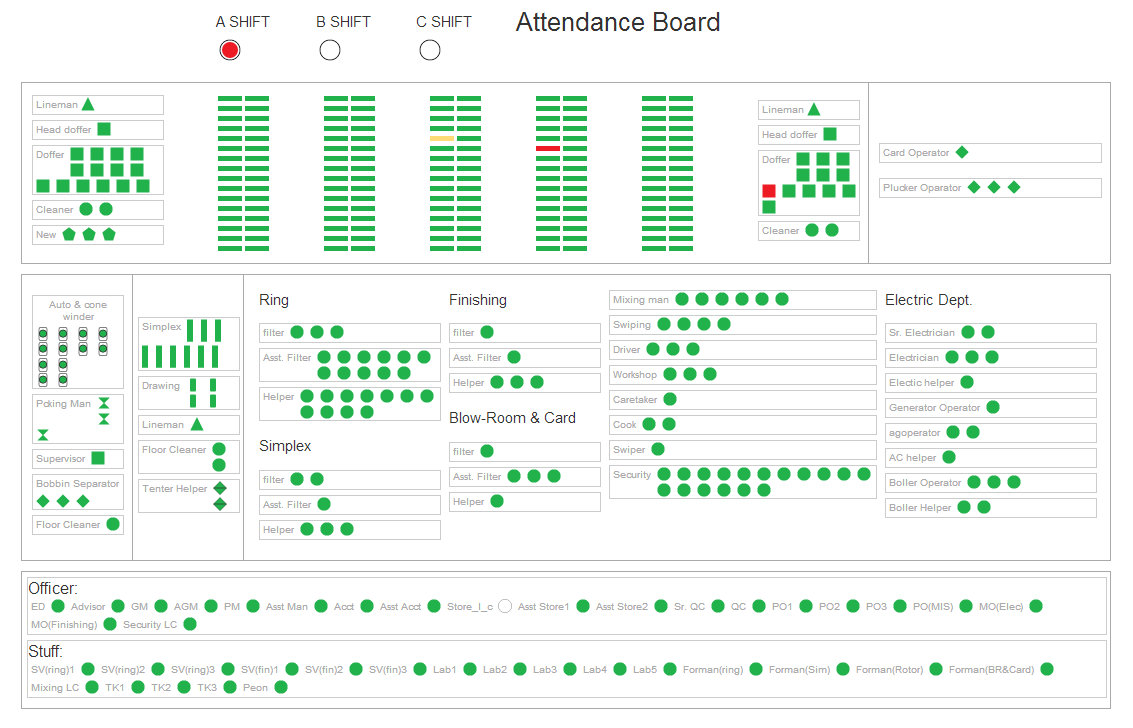 Attendance Board will show visualization at a glance for all employee. Every employee attendance represent in verious color with absent, overtime, assign and others. The time and attendance module gathers standardized time and work related efforts. The most advanced modules provide broad flexibility in data collection methods, labor distribution capabilities and data analysis features.